Architecture
Cloud Support
Cloud computing is revolutionizing how IT resources are used and managed. Administrators can now setup or take-down virtual servers in minutes as needed – also the applications that run on them. To really benefit from a cloud environment, the flexibility and convenience that it offers in terms of hardware resourcing has to be matched in the application deployment and performance management space. JENNIFER provides the following three features, which support application performance monitoring in a cloud environment.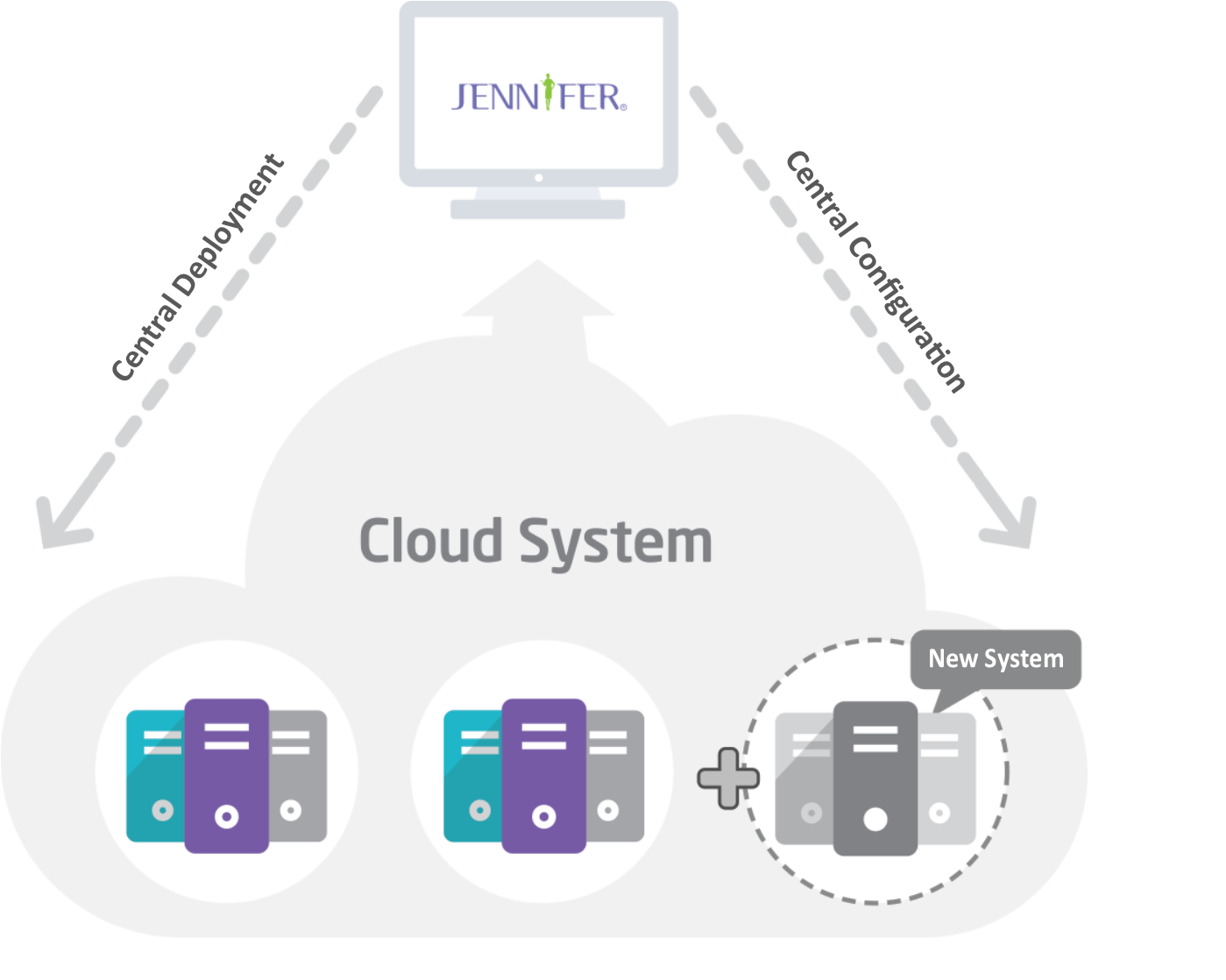 Automated detection of system expansion.
Integrated agent management
(centralized agent deployment and upgrades).
A dashboard for the service (domain) perspective.
Scalable Architecture
APM typically needs to monitor more systems and store more data these days due to a proliferation of web systems. For that reason, JENNIFER changed its architecture from a conventional agent/server architecture to an architecture that uses different servers for data collection and view generation.

JENNIFER Repository
JENNIFER Repository has a highly flexible and expandable architecture. Users can store and compare huge volumes of performance data, removing the need for additional systems.

This post is also available in German.